Early learning includes a mix of
Students in our elementary program:

coaching, and connection.
If a student requires learning assistance, we provide early intervention.
Students learn that God loves them and created them for His special plan.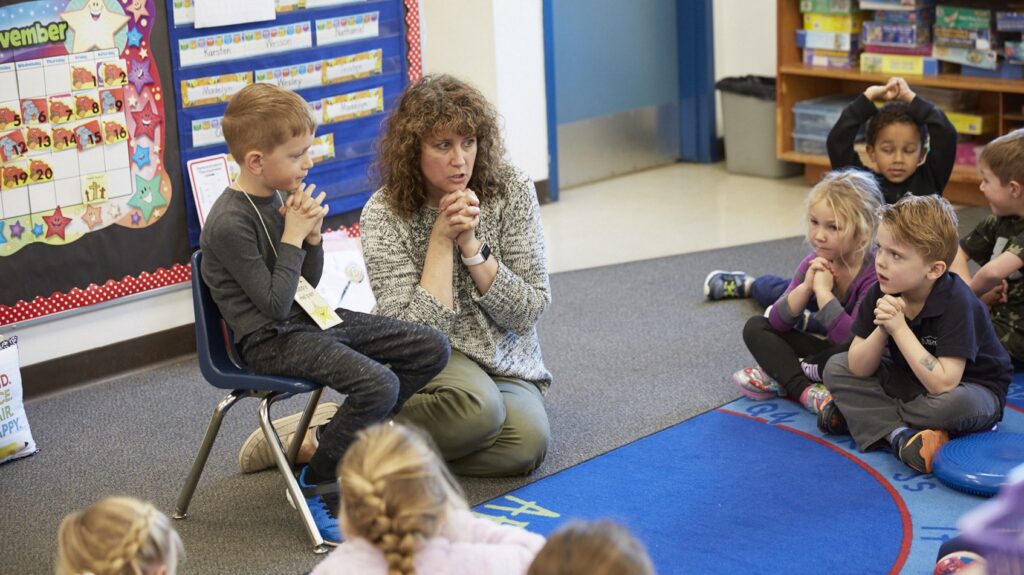 Each class includes games, get-up-and-move activities, and some fervent singing contests.
After a storytime with our Librarian, each student learns how to sign out and take home a book that is just right for them.
We also use athletics to teach students about setting goals, achieving your best, and celebrating the accomplishments of others.
The elementary team plans special multi-grade projects that often include buddies in an older grade.
to start your child's adventure at Maple Ridge Christian School?
Please begin by filling out the inquiry form. You will then be contacted with the next steps in the process.